Breastfeeding could be both wonderful and disastrous for new mothers. This is because they have no prior experience and many obstacles can be faced while breastfeeding. Therefore, they need to be prepared with enough new mother nursing products. They can at least ease mothers to handle their babies a lot easier and faster. There are plenty of things that mothers need to prepare before they are ready to feed their babies. It could be a challenging moment since there might be some difficulties throughout the whole process. In that case, we are going to look into some of the nursing essentials needed for new mommies.
Purchasing The Essentials
We are living in the 21st century where everything is at one's fingertips. You can get these items on e-commerce platforms and online websites. It is vital to ensure that the online stores are credible and trusted as they could be dangerous to your safety. What you can do is search for the names of the stores and check their credibility before purchasing. It is best to get everything prepared before you deliver to your baby. You can get them during your second trimester when everything is confirmed and you still have the energy to browse the items online and offline.
What Are The Essentials Needed?
Onto our main topic of the day. What do you really need especially if this is your firstborn? The items listed are the main essentials and could be crucial for you and your baby. These are the items that should be included in your nursery essentials checklist:
Even during the pregnancy, your breasts would become bigger and it continues until you have delivered your baby. Finding the right bra size could be quite difficult as you are unsure when it would be wearable. Nursing bras are more comfortable for breastfeeding and they are often seamless and non-wired. You can easily unattached the button in between the cups to feed your baby. No need to unhook your bra anymore. You can breastfeed your baby anytime, anywhere.
Breast pumps usually come in three versions, manual pump, electric pump and battery-powered pump. All three of these are available at the pregnancy products stores whether it is physical or online. These are considered essential as they lessen the burden on mothers. Some babies refuse to latch on the breasts so this is one of the ways to feed the babies.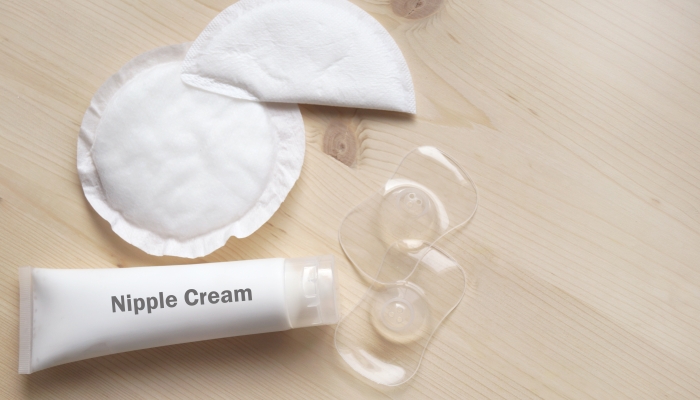 If your baby has reached the age of 6 months, they might be in a teething process. This is when they would constantly bite your nipples and this pain is unbearable. To treat the soreness, cracks and rashes, you would need to prepare suitable creams for this matter. You can get a breastfeeding cream or ointment to relieve the pain.
New mothers need to be more meticulous on this matter. If these items are not with you during breastfeeding, you might face some difficulties. Therefore, you should make a checklist during your pregnancy and not only regarding nursing but also other matters.